Monday December 11, 2023
Personal Planner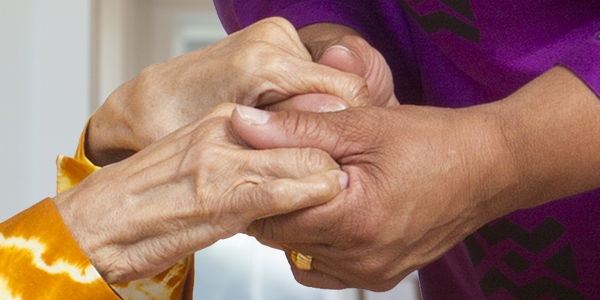 Planning for Senior Care
Planning for retirement and senior care is very important. The activities of daily living for a senior person include eating, dressing, bathing and walking or moving. At some point, every senior is likely to need assistance in one of these areas.
An important consideration will be the cost of providing that care. By retirement, it is helpful for you to own your home, be debt free and have retirement income and savings. Retirement income will frequently include Social Security, your IRA or 401(k), a pension plan and investment earnings.
Typically, there are four different levels of care utilized by seniors. The first level includes "in-home care" which includes moderate assistance with certain living functions, such as meal delivery. In-home care often eventually progresses to "home healthcare," defined as assistance with the activities of daily living by a home healthcare aide or nurse. The next level is a more formal assisted living or independent living facility. In an assisted living facility, there are more staff and a higher level of assistance. Finally, the fourth level is skilled nursing care. This is 24-hour nursing care in a facility that is designed to provide a higher level of medical assistance.
Independent Home Care
Independent home care is popular for several reasons. First, it is the least expensive of the four levels of care. Independent home care, or "home care" typically provides a senior with assistance for one or more life functions that do not include healthcare.
With home care, seniors are able to live independently in their home. Seniors with home care might, for example, benefit from a program that delivers a daily meal to their home. If they are not able to maintain their driver's license, they might also participate in a ride-sharing program once or twice per week so they can go to the store to buy certain essentials.
There are a number of local charities that provide services to assist with home care and outreach services. In addition, friends and family can create a schedule to provide assistance to their senior loved one.
Finally, home care often includes a home monitoring system that allows seniors to contact the monitoring service if they are injured. This service might also require seniors to check in at the same time every morning when an alert sounds so that the monitoring service can contact a relative who lives nearby if the senior does not respond.
Home Healthcare
Home healthcare involves a greater degree of assistance to seniors and includes healthcare services that are provided in the senior's home. Home healthcare costs vary significantly depending on the level of services provided. However, it frequently will cost from $10,000 to $30,000 per year.
Many seniors prefer home healthcare rather than assisted living or nursing home care because the person receiving care will be able to maintain his or her independence. While the cost is generally reasonable, there are many organizations and providers who can give you good quality care. A key decision for home healthcare is the person who will be the caregiver. Family is often the first option. If you have a child or other relative who is willing to provide assistance, you may be able to live quite comfortably in a family home or perhaps in an attached apartment.
The next care level is frequently a service provider such as a home healthcare aide. The aides usually visit on a regular basis and provide assistance. Many individuals are able to manage well by themselves as long as they have a home healthcare aide who makes regular visits.
A third level of home healthcare may involve visits by a practical nurse or registered nurse. The nurse may assist you with various types of care and check to see that you are using your medications or other types of therapy in a beneficial manner.
There are safeguards that should be carefully considered for home healthcare. The organizations that provide home healthcare are generally licensed by each state. You can check their certification and also their reputation. It is helpful to have a family member who is in regular contact with the senior person who is receiving home healthcare.
As you age and become more senior, it may be appropriate for you to stop driving and to depend on others for transportation. In addition, the family protector can watch to see that you do not make inappropriate expenditures or become vulnerable to any type of abuse.
Independent or Assisted Living
The next level of care is independent or assisted living, which typically has a cost of $40,000 to $65,000 per year.
Many facilities provide both independent and assisted living. Independent living permits the individual to live in a residential facility, but to have a reasonably high level of control of his or her life. With independent living, the person will live in his or her own apartment or small residence and frequently retains a vehicle and the ability to drive. Independent living often offers a meals plan so that the resident can choose to enjoy meals and community in a common dining area.
Assisted living occurs in a more structured residence with a higher level of staff services. The assisted living facility will involve staff who may assist residents with the activities of daily living.
Long-term Care
Long-term care includes several levels of care. The two most common levels are skilled nursing and intermediate care. Skilled nursing provides around-the-clock care from a licensed practical nurse or registered nurse. The cost of skilled nursing care may be $90,000 to $110,000 per year.
Intermediate care facilities also are intended to care for residents who have chronic illnesses or impairments of health. These facilities offer 24-hour staff care. However, they will not always have a registered nurse and may use vocational or practical nurse staff.
It is extremely important with long-term care to examine the facility. Is the facility owned and managed by a for-profit or a nonprofit? What is the affiliation of the organization?
A person may be in a skilled nursing home for several years. Because the costs are significant, the financial strength of the organization is quite important. If the organization at some point in the future has a financial shortfall, it may find it necessary to reduce services. This could have great impact on the care of a senior person.
Other areas to consider are the facility and the services. What is the location of the facility? You should review the cleanliness of the rooms and the public areas and try to determine the general feelings of current residents toward the facility. Many care facilities offer a number of different types of services. Some of these are social or recreational while others are therapeutic and health related.
Finally, how are the levels of staffing and the food service for the facility? A good facility will have a caring and adequate staff and food service team for the number of residents.
Alzheimer's and Memory Care
Alzheimer's is a challenging disease because it leads progressively to very high care requirements. Because of the staff and facility requirements, Alzheimer's care can cost $100,000 or more per year.
There are three general levels of Alzheimer's. Early-stage Alzheimer's involves some short-term memory loss, difficulties with routine tasks and mood swings. Middle-stage Alzheimer's patients may start to show confusion about time and place, loss of memory and wandering. With late-stage Alzheimer's, there is a loss of cognitive function and eventual physical deterioration.
Home care is possible for early-stage Alzheimer's. A family member can provide the level of care needed. It is important that the caregiver understands the risks and takes protective actions to minimize the potential for the senior person to wander off and become lost.
The next level of care is an organized senior residence with a measure of independence. This will provide available 24-hour care, but still enables an early or middle-stage Alzheimer's patient to have some level of control of his or her activities.
Finally, for advanced stages of Alzheimer's, the senior person will need 24-hour residential care. Family members should examine the rooms, consider the staffing levels and review the policies regarding medication for those Alzheimer's patients.
Published September 1, 2023
Previous Articles
Planning with a Serious Illness
Living Wills and Advance Directives
Your Family Letter - Memorial Services