Monday December 11, 2023
Washington News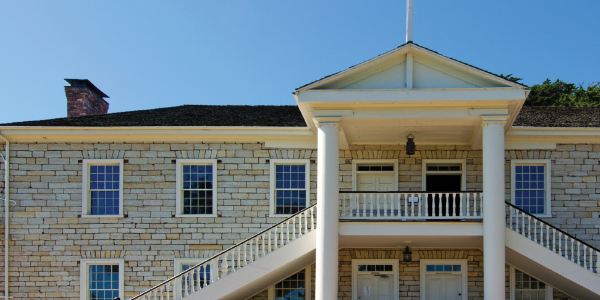 Volunteer Income Tax Assistance Program Protected
The IRS has sponsored a Volunteer Income Tax Assistance (VITA) program for many years. It responded this week to concerns that the potential direct-file system could impact VITA. Don Dill is spokesperson for the IRS Wage and Investment Division and attended a Pittsburgh VITA program conference. He noted, "First and foremost, it is not going to be direct competition" with the Volunteer Income Tax Assistance (VITA) or Tax Counseling for the Elderly (TCE) programs. He continued, "It is absolutely going to be a supplement to what you are doing in your community."

Some members of the VITA community had expressed concern. Spokesperson Joanna Ain of Prosperity Now noted some concern she has heard from the industry has been along the lines of, "What is the need for VITA now that there is going to be direct free file?" The VITA community has been concerned the grant money to support volunteers would be reduced to pay for the direct-file option.

Ain continued, "For better or worse, we will always need VITA because people will always need that additional support — that additional education to do taxes." Many individuals do not feel comfortable with the tax rules. These volunteers are especially important for seniors, the disabled and people with complicated tax situations.

Dill continued, "Frankly, I think we all know that we have enough people that need our face-to-face traditional service. The more people we can send to another viable option where we know they will not be charged — that's a win for all of us."

The IRS continues to move forward with a pilot program to test a direct-file option for taxpayers. Several VITA leaders expressed an understanding that direct-file could be compatible with their program. Alpha Balde is the VITA program manager for Hispanic Unity of Florida, Inc. He noted, "Our principle is that people who should not have to pay for tax return assistance services should be able to find a mode or outlet to get their taxes done for free, whether it be VITA or TCE, Free File, direct-file — we are okay with it."

IRS Commissioner Daniel Werfel was asked to respond to concerns about direct-file, including state tax returns. He had previously noted the IRS is now reviewing options for including state tax returns in direct-file.

An ongoing issue is the reduction in volunteers who serve individuals through VITA. There were several VITA leaders who pointed out that they are working hard to enlist volunteers. The COVID-19 pandemic caused a dramatic reduction in the number of volunteers. Spokesperson Justin Chu of Prosperity Now noted, "Volunteers are coming back, but not, I think, in the numbers that we expected." These volunteers are essential because there are so many individuals who need individual assistance in preparing their returns.

The volunteer base varies across each program. While some VITA volunteers are made up of primarily retired persons, with a handful of young professionals, others like the Impact America VITA program found that 90% of their volunteers were college students. Overall, organizations note that diversification in their volunteer base is key to sustaining these programs long term.

The IRS has created a new online portal for individuals to sign up as VITA volunteers. IRS spokesperson Don Dill noted, "Candidly, volunteer recruitment has not been one of our strong points… But I do want to let each and every one of you know that we really have recommitted to trying to help you gain more volunteers."
Published September 15, 2023
Previous Articles
September is Disaster Preparedness Month
Companies May Repay Employee Student Loans
IRS Highlights Improved Customer Service