Monday December 11, 2023
Washington News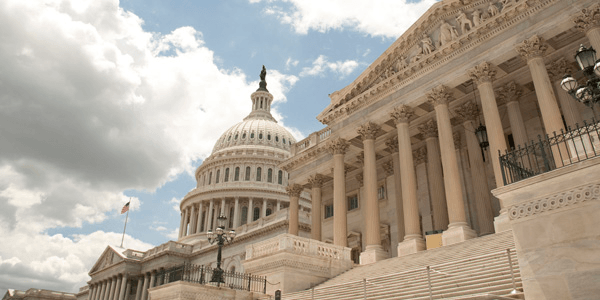 September is Disaster Preparedness Month
The Internal Revenue Service (IRS) reminded taxpayers that September is National Preparedness Month. With Hurricane Lee in the Atlantic intensifying to Category Four at the time of publication, the storm season is now approaching. While Hurricane Lee is projected to turn north and miss the U.S., there are likely to be other storms that impact the Gulf Coast and other regions.
The fall season may involve hurricanes, tornadoes, floods, fires, earthquakes and other natural disasters. September is a good month to focus on safeguarding your essential documents. You should create a list for preparedness and secure your important documents.
If you are in a natural disaster, having a file of important documents will be important. Relief by the Federal Emergency Management Agency (FEMA) and other disaster agencies may depend on your ability to recover records and submit an application.
Each individual should gather important documents and place them in water and fireproof containers or a bank safe deposit box. There are several categories of important documents to collect.
Personal Identification — Personal items include birth certificates, passports, Social Security cards, Medicare cards, driver's licenses and marriage certificates.
Financial Documents — You should collect all of your bank and investment statements. These may include the statements for your IRA, 401(k), 403(b) or other retirement plans. It is helpful to retain at least three years of your income tax returns (some individuals keep six years) and titles and registrations for your cars, trucks, RVs, boats and other vehicles. You should have a copy of your home, auto, life, health and other insurance policies as well.
Real Estate Records — If you are a homeowner, you will want to retain a deed to the property and mortgage agreements. If you own other real estate, you may also have lease or rental agreements. It is important to keep records of your home improvements such as the addition of solar panels or battery backup system.
Estate Documents — Each individual should have a will. For some individuals a living trust may be advisable. You may also have an advance healthcare directive or a durable power of attorney for finances. It is good to retain copies of the beneficiary designations for your retirement plans, insurance and financial pay–on–death (POD) accounts. In some states, you also may have real estate pay–on–death accounts. You can avoid probate on most estate property through your beneficiary designations. You should retain copies of all these documents in your disaster preparedness file.
Medical Records — Your medical information could include your health insurance, immunization records, a list of your prescription medications and any other important medical history.
Education and Employment — It is helpful to retain copies of diplomas and education transcripts. If you have any work-related licenses or professional certificates, those records should be included in your file.
Personal Records — Many individuals keep digital copies of family photos. If you served in the military, you should safely store your service and honorable discharge records. If you have become a United States citizen, you should keep a record of the naturalization papers.
Emergency Contacts — It is helpful to have a list of emergency contacts. These will frequently be family members. You also may wish to list the names and contact information for your doctors, financial planner, attorney or other advisor.
Many individuals scan these documents and create digital copies. The digital copies can be stored on an encrypted USB drive or through a secure filing system in the cloud. It may also be desirable to have a reasonable amount of cash on hand and know where your valuable items are retained in case you must evacuate.
As individuals discovered during the Lahaina fire in Maui, you may not have a great deal of warning time before an evacuation. Many Lahaina residents had five minutes or less notice they would need to flee. If you know the location of your cash and valuables, you will be able to gather them quickly and then evacuate.
Editor's Note:
It is good to review your natural disaster preparedness plan each September and update these files. Many individuals also have a senior parent or other relative in assisted living or a nursing home. You can provide a great service to them with an annual checkup on their important documents.
Published September 8, 2023
Previous Articles
Companies May Repay Employee Student Loans
IRS Highlights Improved Customer Service
Tax Preparers Must Recognize Data Theft