Monday December 11, 2023
Washington News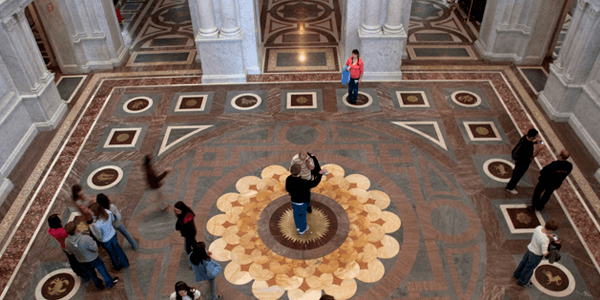 IRS Highlights Improved Customer Service
Just one year after passage of the Inflation Reduction Act (IRA), Internal Revenue Service (IRS) Commissioner, Daniel Werfel, emphasized the extra funding has substantially improved IRS customer service.

The IRS announced that it has dramatically increased its scanning capabilities over the 2022 tax filing season, with 225 times more forms scanned for a total of about 850,000 in 2023. The IRS has created a "Paperless Processing Initiative" and increased available online taxpayer forms fivefold this year. It continues to plan for a fully digital IRS by the tax filing season of 2025.

Werfel noted the IRS is now increasing the availability of a callback option, making it accessible to 95% of callers. He was enthusiastic about the IRS achievements this year. Werfel stated, "This is a milestone day in the history of the IRS. We know we need to do more; we need to do a lot more."

However, the IRA funds provided an "immediate and meaningful difference" in modernizing the agency. Werfel also noted the IRS improvements could be short-circuited by funding reductions. Werfel continued, "If we spend our capital budget to pay for our operational budget, we will have issues."

The June budget compromise between President Biden and House Speaker, Kevin McCarthy (R-CA), reduced the $80 billion increase for the IRS over a decade by approximately $21 billion. The 2024 IRS budget of $11.2 billion reflects this reduction.

Werfel noted the IRS funding increases are necessary for taxpayer data security. He stated, "We successfully defend a billion cyberattacks a year. What happens if we fall behind? We need to make sure we have the funding."

Editor's Note: Commissioner Werfel advocates for a continuation of the remaining $60 billion in increased IRS funding over the decade. In his view, this funding will allow the IRS to move forward and provide both data security and great service during the 21st century.
Published August 18, 2023
Previous Articles
Tax Preparers Must Recognize Data Theft
Secretary Yellen Highlights IRS Improvement Efforts
Summertime Help for Tax Extension Filers
401(k) Catch-Up Contribution Change
Tax Professionals Must Protect Client Data from Identity Theft