David '64 and +Camille Kundert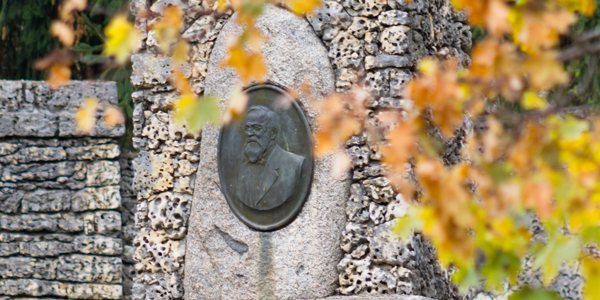 I attended a large high school in Madison, Wis., with more than 500 students in my graduating class. When it came time to choose a college, I resisted my parents' wishes to attend the University of Wisconsin in my hometown, not because I disliked it, but because I knew that I needed a smaller environment to become a more focused student. After taking a Luther League weekend tour to Wartburg, Luther, and St. Olaf colleges, I came home and announced, to my parents' amazement, that I was applying to Luther College. Of the three campus visits, the thing that struck me the most was the friendliness of everyone at Luther-students, faculty, and staff-and I also liked the location and setting. Choosing Luther was the most important educational decision I've ever made.
In addition to loving my time at Luther-supported by great educators like Helen Bodensteiner and Weston Noble '43-I received great advice on what to do after graduation. I can't remember the exact person, or persons, who advised me, but the suggestion was to consider attending law school, since the study of law was the study of logic, which would help me decide what I wanted to do from a professional standpoint. They were absolutely right! I attended Valparaiso University School of Law and practiced in a corporate environment before deciding that I wanted to get out and deal with real people on a day-to-day basis. From there, I made the transition to the investment management environment, where I spent the rest of my career until retiring from JPMorgan.
From early on I began contributing to Luther on a regular basis, and I became more serious after serving on the board of regents and upon retirement. When it was time to make some estate-planning decisions, my wife, Camille, and I knew we wanted to support Luther, given its incredible influence on my personal and professional life. With help from my lawyer and the Luther College development staff, we created a charitable remainder trust (CRUT) with Luther as the beneficiary and made other planned gift arrangements.
Along the way, almost all of our gifts, including the CRUT, were designated to an endowed scholarship fund to help students benefit from Luther as I did. Particularly after serving on the board, I came to realize the greatly increased expense of a college education. When I went to Luther, the cost, including tuition, room, and board, was about $1,500. By the time my board service ended, that figure was greater than $40,000. It was evident to Camille and me that students would need significant scholarship and financial aid support in order to benefit in the same way that I did. I believe this is an important issue for all Luther supporters to appreciate when making planned gift decisions. I'm pretty confident the cost of a Luther education will continue to grow, and in order to remain competitive with state schools that receive budgetary support, private colleges like Luther need to have all the financial support they can garner from those of us who love and appreciate them. I hope our planned gift to Luther will make it possible for more students to reap the benefits of a Luther education, where the smaller environment and interactions with fellow students and faculty can greatly benefit personal and educational growth and development.