Carlyle '55 and Mary (Kittelsland) Haaland '56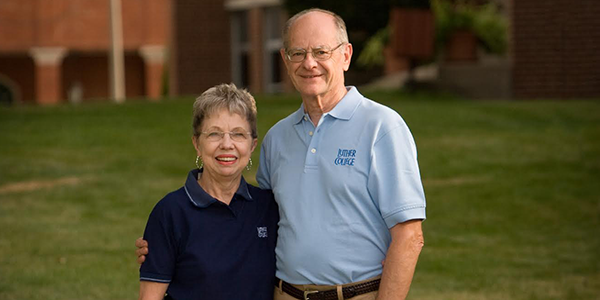 From our earliest memories, Luther College has been important to our lives. Long ago, the congregations of our homesteading grandparents were among the pioneer and founding congregations of the college, and many of our relatives attended Luther, beginning in the 1920s. More than 60 years ago, the two of us met at Luther, for which we are forever grateful. Luther prepared us for our careers and reinforced the importance of faith and life, glory to God, and caring about others.
Through our careers at private colleges and private K-12 schools, as well as many not-for-profit organizations, we became increasingly aware of the importance of planned gifts for financially sustaining these institutions. This giving opportunity was also highlighted in information we received from Luther.
We found Luther's planned giving staff to be very knowledgeable, informative, understanding of our desires and goals, and helpful in working with us to clarify the options for planned gifts. Although planned giving can be complicated and technical, Luther's staff has the ability to make this form of giving straightforward.
Through our gift, we formed the C. Carlyle and Mary R. Haaland Endowed Fund for Leadership Development, an endowed fund dedicated to providing professional development opportunities, primarily for Luther administrative staff members and secondarily for faculty. The gift was structured in order to provide us with tax advantages and also annuity income. This is a win-win for Luther and for us, plus we derive satisfaction in knowing that in future years, college staff members will be supported in increasing their professional skills.
This planned gift, like all planned gifts, enables Luther College to build its endowment, thus assuring on a long-term basis the financial resources needed to help meet important program goals. It is a gift that keeps on giving.